Eight week session $120
Training for all levels of Obedience: Puppy (at least 4 months), Beginner, Intermediate, and Utility
Also Rally, Conformation, and Run Through Ring
Mail your registration form, payment (DO NOT SEND CASH ), & copy of dog vaccination records to the PO Box at the top of the form. OR, Register online. Instructions below. A six foot (6') leather leash and a metal training collar are required. Leashes and Collars will be available for purchase. SOFT TREATS are recommended.
DOWNLOAD REGISTRATION FORM HERE

ONLINE REGISTRATION FOR SEPTEMBER CLASSES IS NOW OPEN
Returning trainees should click the "Forgot or Don't have a password?" link and enter the email address they provided with previous registrations to obtain their password. That way your registration/dog info and prior training history will be retained.

Once you've logged in and have completed the information about you and your dog, click on the "Classes" link in the blue bar at the top of the page to enroll your dog in a class.
If a class you're interested in is full, please contact us at "Contact MBDTC"to be added to the waiting list. We will contact you if spots become available.
CLICK HERE FOR ONLINE REGISTRATION
CLICK HERE TO DOWNLOAD a PDF of TRAINING CLASS POLICIES
Santa Cruz County Fairgrounds, Crosetti Bldg.
Mid County Senior Center - 829 Bay Ave, Capitola, CA 95010
Tuesday Evenings See Below for Class Start Times
Thursday Evenings See Below for Class Start Times
Sep. 26, 2023 CGC Test - Nov. 14
Sep. 28, 2023
Jan. 9, 2024 CGC Test - Feb. 20
Jan. 11, 2024
Mar. 5, 2024
Mar. 7, 2024
May 7, 2024 CGC Test - June 25
May 9, 2024
July 9, 2024
July 11, 2024
To learn about the Canine Good Citizen Test, click
HERE
.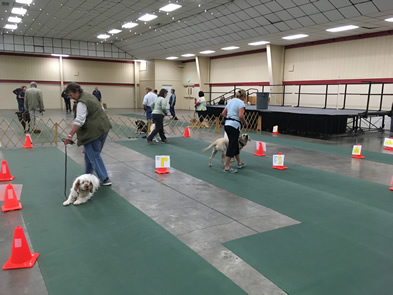 Santa Cruz County Fairgrounds Class Times
Puppy and Rally 6:45
Beginner 1, Open, and Utility 7:35
Intermediate, Beginner 2, and Novice 8:25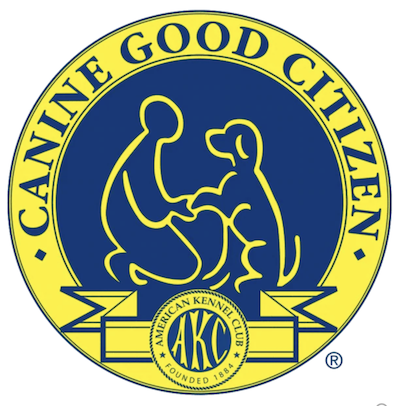 Capitola Times
Intermediate 5:45
Beginner 2 6:30
Beginner 1 and Puppy Combined 7:15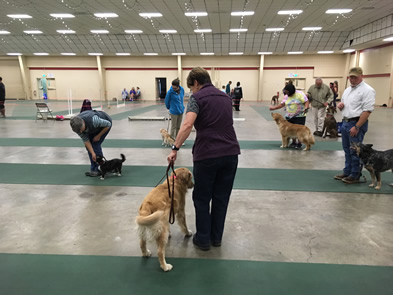 Conformation Class, 6:45 at the Fairgrounds.
At Monterey Bay DTC we promote sound dog training techniques in our students so their dogs become all around mannerly pets: dogs which live well at home, travel well, and for those interested in dog sports, trained to show well. We employ Positive Reinforcement and assist limiting unwanted behaviors. Each trainer instructs the basic exercises in each class level although techniques may differ. Our trainers come well prepared with years perfecting the behavior of their own dogs, instructing hundreds of handlers and dogs, and attending many seminars.
PuppyClass:
For puppies 4 to 6 months of age and for shy older puppies. Puppies learn to walk quietly at handler's side, to sit, down, and come on lead. Emphasis on socialization, home care, and common "puppy problems".
Beginning I:
For dogs over 6 months of age who are new to training or are graduates of puppy class. Dogs learn to walk quietly at owner's side, to sit, sit-stay, down, down-stay, stand at side, come when called, and sit in front of handler.
Beginning II:
For dogs who have completed Beginning I or with permission of trainer, the class focuses on more controlled stays, more advanced heeling, and recalls. Dogs learn all sub-novice obedience exercises. Hand signals are introduced for heel, sit, down, and stand. Instruction to complete Canine Good Citizen certification is included.
Intermediate:
For dogs who have completed Beginning II, we begin by reviewing the Sub-novice exercises practiced. Dogs learn sits and downs in sight and be introduced to sits and downs with the handler out of sight. Dogs learn to hold articles and to play retrieve. All three obedience trial jumps are introduced. The class is taught as an on-going class to be repeated until dogs are ready for the formal Novice class. It is not unusual to repeat this class several times.
Novice:
For dogs who have successfully completed (with trainer's pass) Intermediate or with permission of trainer. To enter this class dogs should know the sub-novice routine and be firm on sit and down stays, off-lead recalls, and stand for examination.
Open Beginners and Advanced:
For dogs with 2 legs on CD degree or with permission of trainer. Dogs will learn formal Open exercises. Advanced Open is for dogs who are reliable retrievers.
Utility:
For dogs with 2 legs on CDX or with permission of trainer. Dogs will learn formal Utility exercises.
Rally and Conformation:
For dogs at all levels.
Train With Your Dog
For a Lifetime of Love
OUR INSTRUCTORS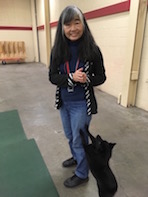 CAROL DAVIS
I have been a trainer with MBDTC since 1996, having taught classes from puppy to utility to rally. It is very rewarding to watch dog and handler progress as a team. I started showing in the early 80's with German Shepherds; later with Schipperkes. Among the accomplishments are two Breed Champions, one Obedience Trial Champion (Misty), sixty eight Obedience and seventeen Rally titles. In March of this year Carol and Misty, her 12 year old Schipperke, won the First Place Blue Ribbon in the AKC Rally National Championship. They finished with a score of 399 out of 400 and a time of 413.5 seconds. The past 3 years they have finished second at the Nationals.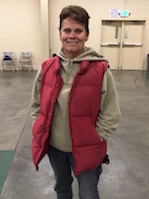 DOROTHY MASH
I've been teaching group classes and privates for over 30 years. I have taught at 4 of the Bay Area's dog training clubs in that time. Currently I'm teaching at 2 of them. I have put obedience titles on Doberman Pinchers, Miniature Pinchers, and Golden Retrievers. I absolutely love training dogs and teaching people how to train their dogs. I am continually learning. Training is never boring. Dogs are amazing and give us so much. Truly, they are gifts from God.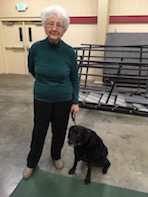 LUANE VIDAK - Retired MBDTC Trainer
Luane entered the world of dog obedience in 1964 and has trained obedience classes professionally and continuously since the late 60s. Over the years she completed 29 obedience titles, 18 agility titles, 6 Hunt titles, 3 Versatile Companion Dog titles, 1 Tracking Champion, 1 Rally title and multiple Bench Champions. Her training curriculum was for home and competition. She remains a current or a past member of local, state, and national organizations and has been the chairperson or secretary of tracking, agility, obedience, and rally trials. THANK YOU, LUANE, for the innumerable contributions you made to the club and the Dog Fancy.